More information about St. John's School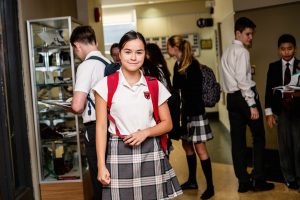 SJS is a leading co-educational, non-denominational, independent IB World School based in Kitsilano, Vancouver, for Junior Kindergarten to Grade 12 students. The school currently enrolls 570 students.
SJS is committed to nurturing the hearts, minds, and health of students. An SJS education extends beyond the classroom; their students have a passion for personal growth, an appreciation for healthy living, a developed moral compass, and a global outlook.
SJS is an IB World School. The IB Program builds the necessary independent learning, critical thinking and analytical skills for students to attend their university of choice with knowledge, confidence and success. Alumni are engaged in a global network and pursue higher education at their university of choice.
SJS students are dancers, artists, public speakers, chess players, basketball stars, designers and so much more. Some come to SJS with these interests, while others develop their interests and talents through our diverse courses, clubs and athletic options. Whatever their passion, they can explore it at SJS.
All Schools