More information about St. John's School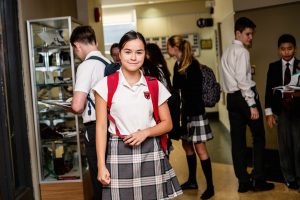 Junior Kindergarten to Grade 12, co-educational, non-denominational, independent, urban, IB World School. With an enrollment of 570, students are individually known. Mission is to inspire academic excellence in our students who will graduate as confident learners and pursue their goals with passion, integrity and respect for others within the global community.
IB Programme builds the necessary independent learning, critical thinking and analytical skills for students to attend their university of choice with knowledge, confidence and success. Alumni are engaged in a global network and pursue higher education at their university of choice.
Comprehensive co-curricular programme which offers a diverse range of athletics, arts, music, drama, community service, outdoor education and global learning opportunities. Competitive academic clubs include the Business Club and Debate & Public Speaking. Our Arts and Science Centre features fine and performing arts studios, science laboratories, presentation and social spaces and a rooftop garden.
All Schools