More information about Glenlyon Norfolk School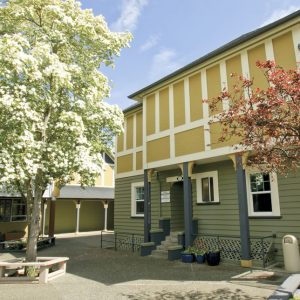 Located on the shores of the Pacific Ocean, the Junior School offers IB learning in a natural environment where students are encouraged to explore and discover the world around them.
Our passionate and energetic educators provide a stimulating academic program and create personalized learning styles to meet the needs of every individual student.
GNS is only one of fifteen IB continuum schools in Canada. The results are telling: our IB students consistently perform well above the national and global averages. The fact that we are a Round Square school is a testimonial to our commitment to a global outlook which, above all, values service. Our school does not view service as a 'photo-opportunity'; service is authentic and continuous at GNS.
We are large enough to ensure that all of our feature programs are successful, yet we are small enough to allow our students to pursue a rich and varied co-curricular life. GNS also offers 5- and 7-day Family Boarding options for students who are not residents of Victoria.
All Schools