More information about Mulgrave School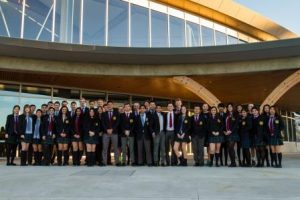 Inspiring Excellence in Education and Life
A leading International Baccalaureate Continuum School, Mulgrave offers IB programmes for students from age 3 to Grade 12. In 2014, all Mulgrave students received acceptances to their university of choice, with an impressive array of offers from prestigious US, UK, Canadian and international universities.
Nestled in the forested slopes of Cypress Mountain in West Vancouver with a spectacular view of Burrard Inlet and the Pacific Ocean, Mulgrave School is highly valued for its positive community spirit and vibrant atmosphere. 
Mulgrave strives to equip lifelong learners to thrive in a culturally diverse and interdependent world and to embrace, with passion and confidence, their responsibility always to do their best to support others and to make a difference by serving their communities, both locally and in the world at large.
All Schools