More information about Pearson College UWC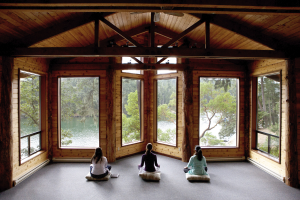 Pearson College UWC is located on a forested campus along the shores of Pedder Bay, on the southernmost tip of Vancouver Island 29 km southwest of Victoria. The College is located on the unceded territory of the Scia'new (Beecher Bay) First Nation in the District of Metchosin.
Pearson is one of Canada's most international schools and the country's only United World College (UWC) — a movement encompassing 18 global schools with a mission to make education a force to unite people, nations, and cultures for peace and a sustainable future.
The College is a unique two-year, pre-university school with an annual enrolment of up to 200 students who come to the school from 160 countries and all Canadian provinces and territories. Students, most of whom attend on full or partial scholarships, are generally 16 to 19 years old and study and learn together while pursuing the International Baccalaureate and an outdoor and community service-oriented experiential education.
All Schools