ISABC Student Leadership Program 2023-2024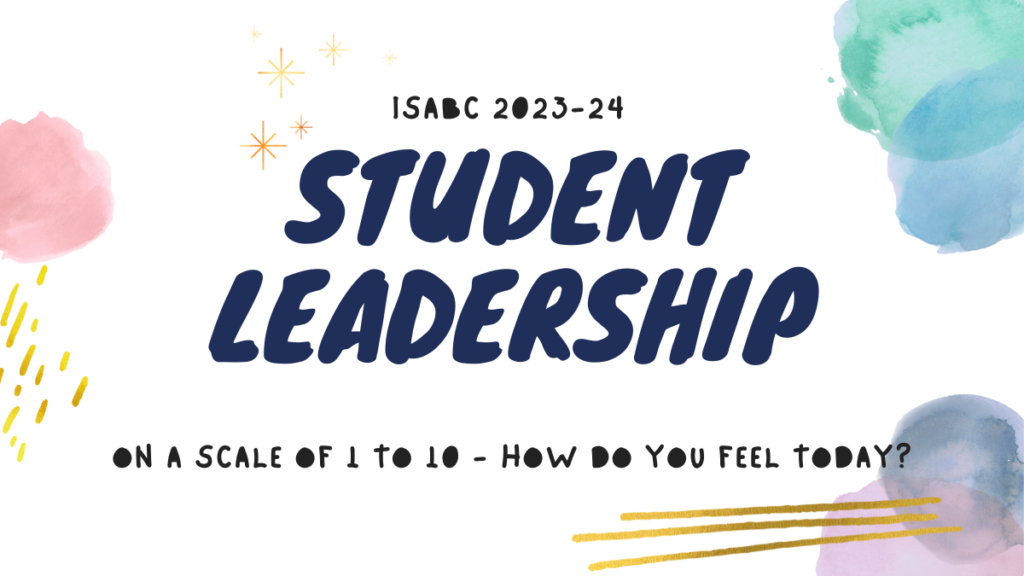 2023-24 Theme:
Managing our Energy to be Connected, Creative and Confident Leaders
Energy Management is a framework that allows leaders to recognize the positive choices they can make in managing their lives – and those choices allow them to be connected, creative and confident, for themselves and others.
The program will focus on building a culture where leaders manage their energy that allows those around them to be inspired by a sense of possibility. When leaders have energy they are more creative, anticipatory, connected with those around them, nimble to make change and most of them are having more fun!
The program aligns with the BC Core Competencies of Personal Awareness and Responsibility – Self-advocating, Self-regulating, Well-being.
Purpose
The 2023-24 ISABC Student Leadership Program brings grade 7/8 students from across the ISABC community together in a non-competitive environment to learn how to use their body, focus and dialogue to increase their energy and capacity for themselves first and then to learn how to direct that positive energy into leading those around them. This program enables students to find their voice and empower others.
Program Facilitator
The ISABC is thrilled to be working with Jill Payne. Jill established Be A Dime Energy Management and began transforming the lives of those she connected with. As a multi-sport athlete, Jill represented Canada in both Sprint Canoe and Rugby before turning her focus to helping others. Her background in kinesiology and education eventually led Jill to her Masters in Employee Engagement & Workplace Performance. As a speaker, we look forward to Jill's balanced and motivational style which is contagious and inspiring, as well as accessible and actionable. Jill is excited to meet the ISABC student leaders and teach them her favourite life mantra – that life is meant to be joyful!
Participants
The Student Leadership Program is for grade 7 and 8 students. A maximum of 5 students per school can participate. The selection process of students for the program is up to each individual school.
*number of students dependent on number of schools participating
Leadership Skills
The following leadership skills will be the focused on during the program:
Self reflection
Self advocating
Belonging
Communication with compassion with ourselves and others
Listening with Compassion
Communication with certainty and a clear plan
Learning from others
Future thinking with an attitude of possibility
Empowerment/Motivation/Joy
Teacher Facilitators
Teacher facilitators selected for this program will receive Energy Management Training from Jill Payne. This will include one in-person session, Energy Management Handbook, Energy Management Virtual Portal (including videos and daily tips) and follow up in-person sessions in breaks during student workshops.
Teacher facilitators that are selected for this program need to be strong support systems for their student leaders. Teachers are required to attend all sessions and to connect with students on a monthly basis to complete assigned activities. A maximum of 2 facilitators per school can participate.
Requirements
Students to attend 3 all-day in-person sessions, teachers to attend 4 all-day in-person sessions and 1 virtual sessions.
Questions
Additional details will be coming soon, but if you have questions in the meantime please contact Bonnie Fisher, [email protected].
---
If your school is interested in participating in the 2023-24 program please complete the registration form, linked below.