Professional Development Opportunities
ISABC Pro-D Day | Upcoming Pro-D | Offer Pro-D
Welcome to the ISABC's Professional Development Opportunities page, where you can find upcoming workshops and sessions to support your ongoing professional growth.
In addition to our workshops and sessions, we offer several leadership programs throughout the year, including the Team Leadership Program and the Student Leadership Program. These programs are designed to develop and enhance leadership skills and capabilities, while providing a supportive and collaborative environment for participants to learn and grow.
At ISABC, we are committed to providing high-quality Professional Development opportunities to support your ongoing learning and development. We look forward to supporting you on your professional journey.
---
Upcoming Pro-D
Friday, November 24th | 9:30 AM – 3:30 PM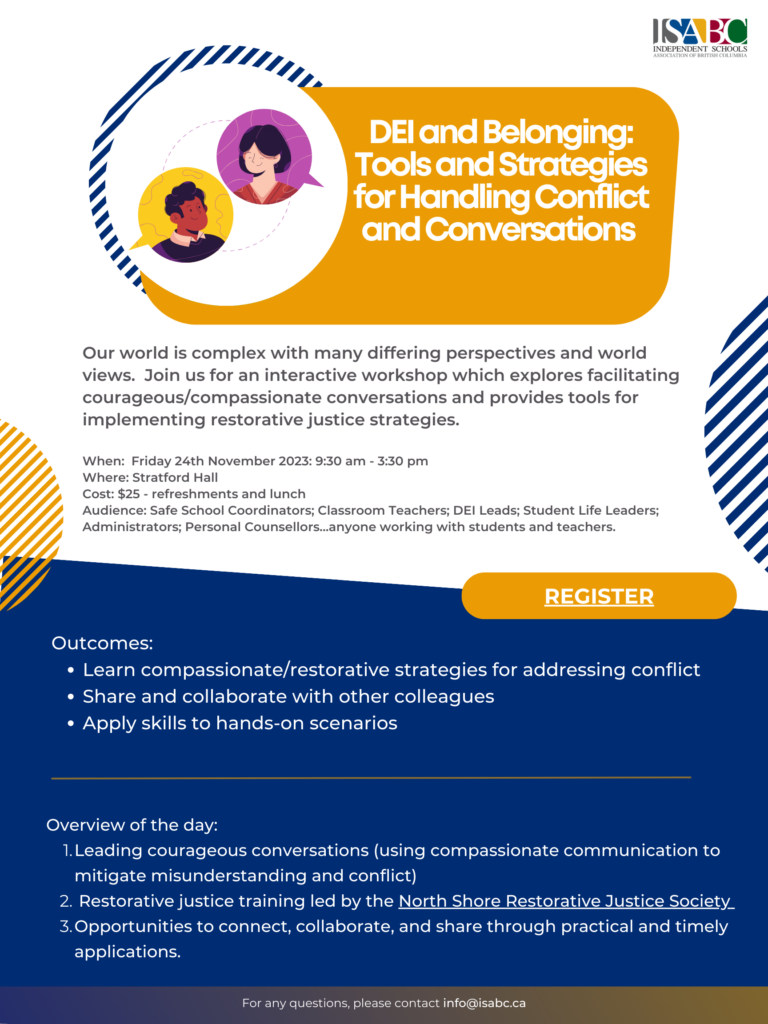 DEI and Belonging: Tools and Strategies for Handling
Conflict and Conversations
Stratford Hall
Cost: $25
Our world is complex with many differing perspectives and world views. Join us for an interactive workshop that explores facilitating courageous/compassionate conversations and provides tools for implementing restorative justice strategies.
---
Friday, December 8th, 2023 | 8:30am – 3:45pm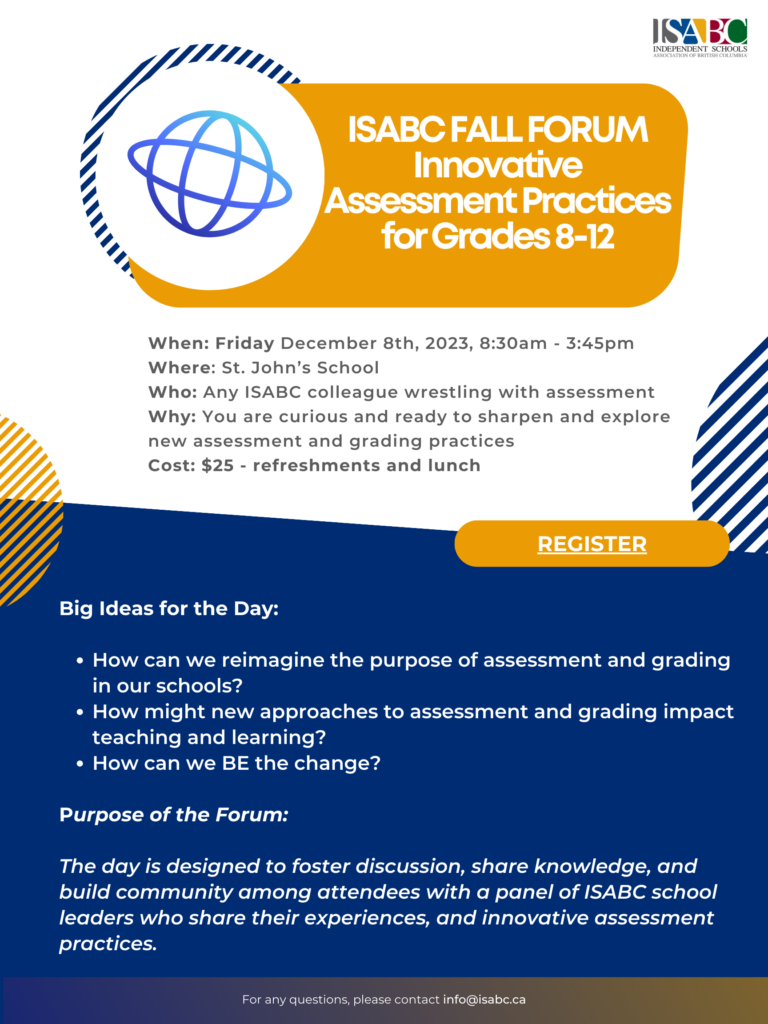 Innovative Assessment Practices for Grades 8-12
St. John's School
Cost: $25
The day is designed to foster discussion, share knowledge, and build community among attendees with a panel of ISABC school leaders who share their experiences, and innovative assessment practices.
---
Tuesday, January 16th, 2024 | 4:00 – 5:30 PM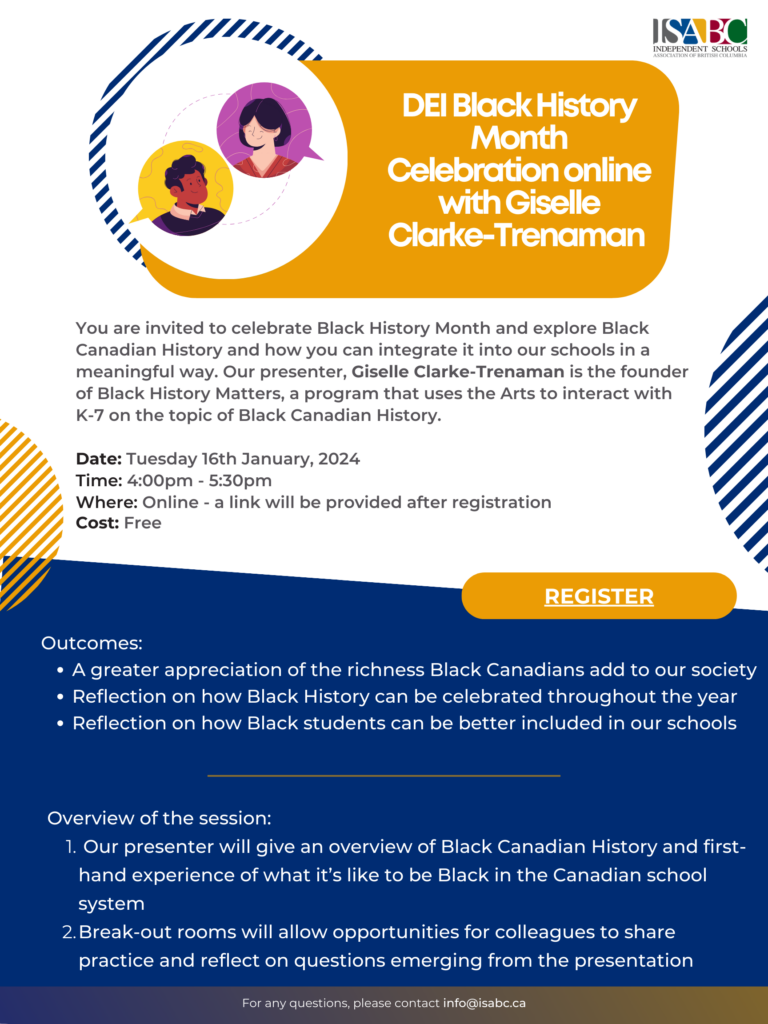 DEI Black History Month: Online Celebration with Giselle Clarke-Trenaman

Virtual
Cost: Free
You are invited to celebrate Black History Month and explore Black Canadian History and how you can integrate it into our schools in a meaningful way. Our presenter, Giselle Clarke-Trenaman is the founder of Black History Matters, a program that uses the Arts to interact with K-7 on the topic of Black Canadian History.
---
Spring 2024
Anti-Racism Workshop
Time & Venue Coming Soon
The ISABC will hold an anti-racism workshop in the spring of 2024. Details and registration information will be provided closer to the event date.
Registration coming soon.
---
Interested?
If you or your school is offering a professional development opportunity or you are interested and open to sharing your expertise please complete our quick form to open up your offering to fellow ISABC colleagues. The ISABC will help distribute the opportunity for shared learning across the association.
We will connect with you to discuss your workshop in further detail once you have completed the interest form. Thank you for offering to share your expertise!