In the early 1900s, the university preparatory independent schools were grouped together within the Private Schools Association which later become known as the Independent Schools Association. Initially the association focused its energies on challenging tax discrimination.
In the sixties, groups of independent schools in British Columbia were exploring ways to achieve both legal recognition and funding for their financially strained operations. In the mid-60s the ISA became politically active and combined with the other independent schools associations under the FISA (Federation of Independent Schools Association) banner; the first president was ISABC's Ned Larson.
On September 7, 1977 FISA was successful in securing partial funding of independent schools; the Bill passed third reading to become the Independent Schools Support Act, followed by its proclamation on September 27, 1977. The Act made per student grants amounting to a maximum of thirty per cent (about $500) of the per student operating costs of the local public school districts available to qualifying independent schools.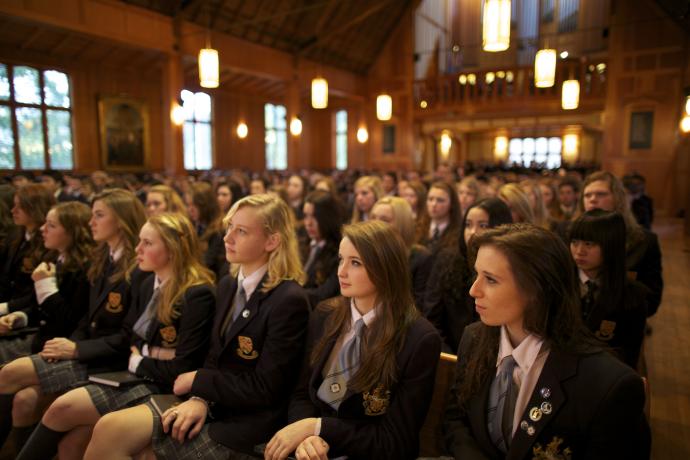 In 2007, the Association became a non-profit society and appointed its first full-time Executive Director who formally established the structure of the Leadership and Collaboration groups.
A strategic planning process was undertaken in 2012 under the current Executive Director, which shaped the association's current growth and development. In 2015 the association acquired an office and in 2016 appointed its first full-time executive assistant which further professionalised the organisation.
The Association is now focused on:
• Advocating with Ministry, FISA and other organisations, including a close connection with CAIS, on behalf of its member schools
• Extensive collaboration of leaders across the Association
• Professional development of teachers across the Association through the annual Pro-D day
• Leadership development and mentoring (Prospective Heads, Team Leaders, Student Leadership, Supporting teachers new to the profession and BC)
• Supporting action research and examination of teaching and administrative practice
• Continuing its extensive sporting and cultural competitions