More information about Southpointe Academy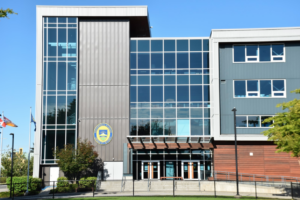 Southpointe is an independent, secular university preparatory school for students in Kindergarten to Grade 12 that is characterized by passionate teaching, open-mindedness and a warm community atmosphere. In the classroom, our teachers provide the inspiration and support that enable students to learn, lead and succeed.
Southpointe Academy offers the International Baccalaureate (IB) Primary Years Programme (PYP) from Kindergarten to Grade 5, and the IB Middle Years Programme (MYP) from Grades 6-9.
Currently, the school offers The College Board's Advanced Placement (AP) Program to prepare its students for post-secondary opportunities, but Southpointe will be pursuing authorization for the IB Diploma Programme (DP) for Grades 11-12. The addition of the IB DP will place Southpointe in select company as one of only a handful of schools in Canada offering the full IB Continuum from Kindergarten to Grade 12.
All Schools