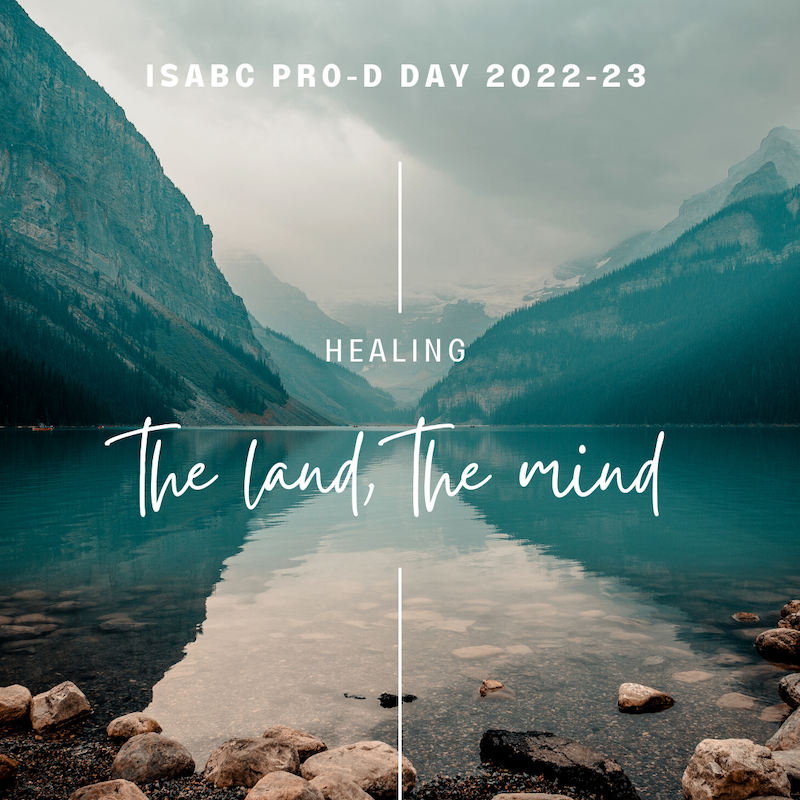 Focus: Indigenous Education and Mental Health and Wellness
Date: February 17th, 2023
Time: 8:30am – 1:00pm
Venue: Virtual
ISABC Pro-D Day is an opportunity for ISABC teachers and colleagues to get together to either share their learning or experience professional learning through workshop sessions. This is a chance for you to meet other ISABC independent school members and develop a vast network outside your school with like-minded colleagues from all over the Lower Mainland and Vancouver Island.
On Friday 17th February 2023, the Independent Schools Association of BC is organizing an online conference, 'Healing the land and mind', focusing on Indigenous education and elevating the conversation around mental health and wellness. Similar to last year, parents are invited to join the conference to share in the learning.
Workshop Recordings from the 2021-2022 Conference:
The following workshops were recorded and are available until the date indicated beside the session name.
How to Create a Better Work-Life Balance as a Teacher (available indefinitely)
Eating Disorder – Increasing our Understanding (available indefinitely)
Bring on the Flying Monkeys (available indefinitely)
Support – if you want to talk
Please reach out to the suggested contacts below if you or someone you know is in need of support:
YOUTH:
Kids Help Phone Phone: 1800-668-6868, Text: 686868
The Trevor Project (support to LGBTQ young people)
ADULTS:
HealthLinkBC (Mental Health Resources)
Canadian Mental Health Association
Crisis Service Canada (Suicide Prevention) Phone: 1-833-456-4566, Text: 45645
SOGI 123 Parent Resources